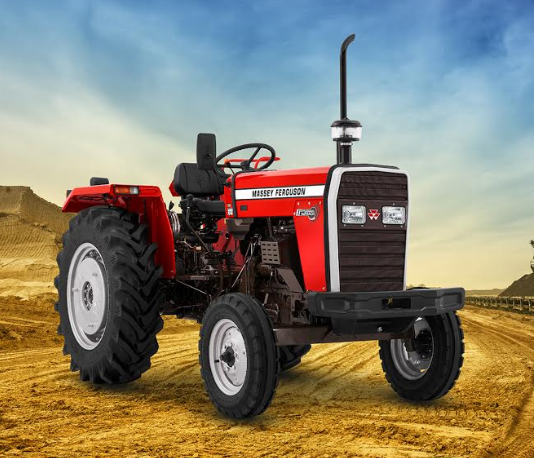 CHENNAI: Tractors and Farm Equipment Limited (TAFE), manufacturers of Massey Ferguson tractors, has launched its new Dynatrack Series – a range of premium tractors for both agriculture and haulage.
"The new Dynatrack series is designed to deliver greater productivity while ensuring good mileage, durability and comfort," the company said in a statement.
Dynatrack has an extendable wheelbase for agricultural, haulage and commercial applications. It also offers maximum ground clearance for all-terrain operations including puddling and easy crossing of bunds. Its longer wheelbase and heavy-duty front bumper provide more stability, while handling heavy-duty equipment like loaders and dozers with ease.
Mallika Srinivasan, CMD – TAFE, said, "The Dynatrack Series from TAFE sets new benchmarks in the tractor industry by offering utility and versatility, comfort and safety, productivity and efficiency, to meet the ever-evolving needs and aspirations of modern-day farmers and rural entrepreneurs, empowering them with superior technology and advantages that enrich their lives and livelihood."